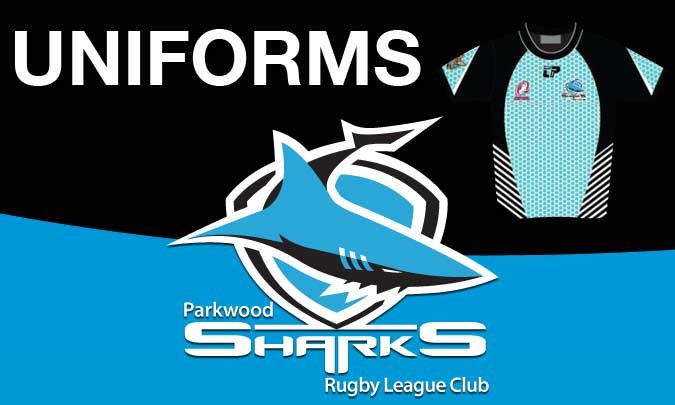 It is RLGC policy that every player must wear the full club uniform in order to play – that is, the current Parkwood Sharks socks, shorts and jersey.
RLGC can fine the club if players are on the field out of uniform.
The club supplies each player with a match day jersey.
Uniform Prices for the 2021 season are yet to be confirmed.
Shorts – $
Socks – $
Childs Polo Shirts – $
Adults Polo Shirts – $