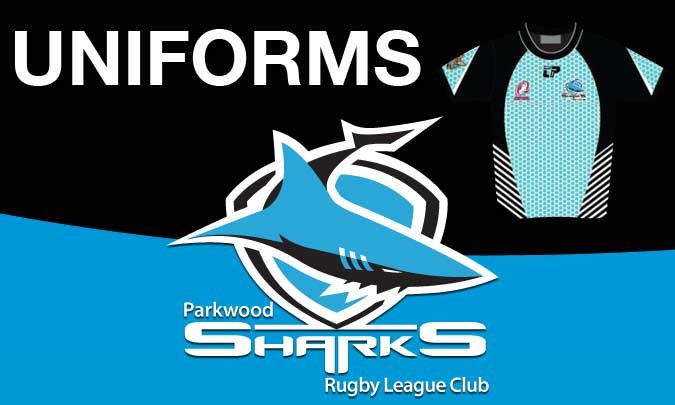 It is RLGC policy that every player must wear the full club uniform in order to play – that is, the current Parkwood Sharks socks, shorts and jersey (game day jerseys are supplied by Parkwood Sharks). 
RLGC can fine the club if players are on the field out of uniform.
Included in the 2021 registration fees are playing shorts, playing socks and club polos. 
The above items are also available to purchase. 
2021 training Singlets + Shorts are on clearance for $20 an item
We also have a selection of merchandise from previous seasons available for $5 (playing shorts, polos and training shirts)