Member Information

Club News

Photos

Videos

Policies
Upcoming Events
No Events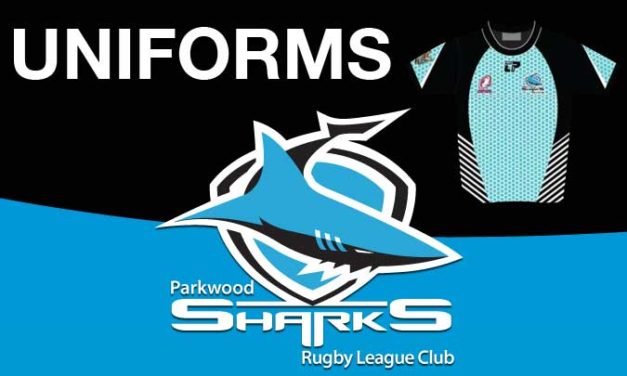 It is GCJRL policy that every player must wear the full club uniform in order to play – that is,...
Read More

Please use the Dropbox link below to access all DMC videos for 2018. ...
Read More
2018 Sponsors Please help us return the favour to our sponsors by visiting their businesses and supporting them. Without their help, We would be unable to do the work we do. A BIG Parkwood Sharks Roar to all! Major Sponsor 2018...
Read More
Sign on Day at Parkwood Sharks RLC When: Saturday the 2nd of February 2019 from 9am to 1pm Where:...
Read More

Facebook
Under 6 to Under 12's - 4:30pm to 5:30pm
Under 13 to Under 18's - 6:00pm to 7:00pm
Opens - you are welcome to join the 6pm training session with our Speed and Agility Coach. If you cannot make this session, training will be as normal - 6:30pm to 7:30pm.

If you want to play rugby league for 2020, get on down to "Shark Park" and join in. ... See MoreSee Less
Community Coach (6-7s) eLearning 2020
Description of the course Community Coach (6-7s) eLearning 2020. Coaches of 6-7 year old's are required to complete this eLearning component as part of their coach accreditation requirements. The eLea...