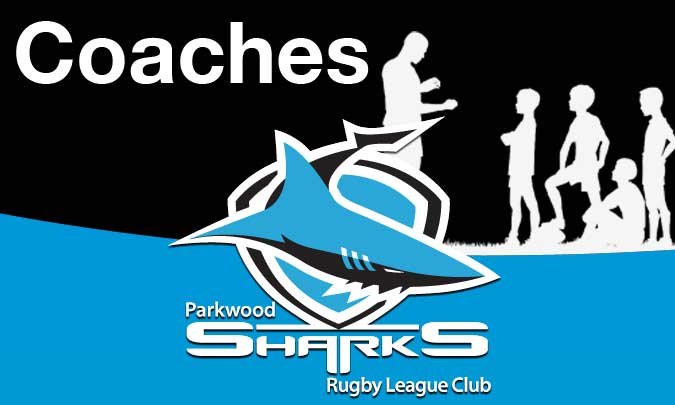 2019 PARKWOOD SHARKS COACHES
Our coaches are volunteers, please be respectful and mindful of this, for contact, please email us at secretary@parkwoodsharks.com
Coaching Directors – Mark Tauti 0422 383 281 (Senior 13+) Paul Harris-Brough 0404 337 247 (under 6- 12)
U6 -TBC 
U7 – Scott Cooper & Richard Brelsford
U8 Blue– Scott Bryant
U8 Black – Justin Holland
U9 Blue – TBC
U9 Black- Torin Ruawhare
U10– TBC
U11 – Paul Weiss
U12 – Kenny Manakau
U13 – Daniel Morden
U14 – Steve Babbage
U14 – Mark Tauti
U15 – Neville Cox
U16 – Steve Johnston
Girls U14 – Andrae Patea
Girls U16 – Kolio Paulo
Open Womens – Terina Rukuwai
Seniors – Justin Paulsen 
We are also wanting Assistant Coaches for all teams.
If you are interested in filling the positions above or becoming an Assistant Coach, please contact us at secretary@parkwoodsharks.com
OR
you are more than welcome to come into the clubhouse during training times, Tuesday & Thursday from 4:30pm till 6:30pm.
Please check our HOME page for updates on Club closures.