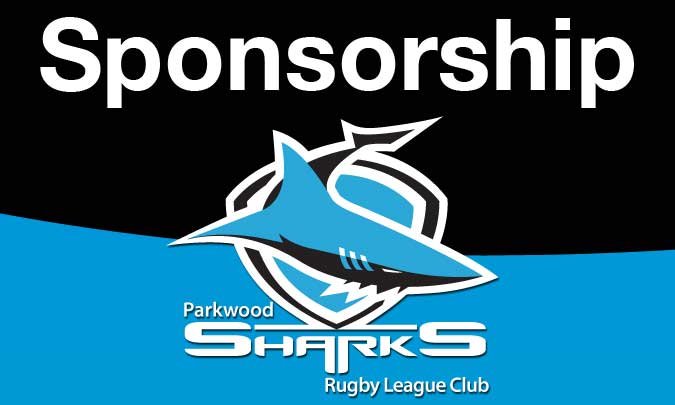 On behalf of the Parkwood Sharks Rugby League Club it is with great pleasure that we invite you to share in our future and become part of the club's corporate family.
The on field achievements of the Parkwood Sharks over recent seasons have been based around a sense of pride in the club jersey.
There is no doubt that our teams are capable of playing one of the most exciting brands of rugby league in the competition, this is combined with the stability and incredible support we enjoy off the field, ensuring the continuation of our journey into the future.
As a result of the fiercely loyal and passionate support from our local sponsors, our club is becoming the envy of the league.
Simply tailor a package that suits your goals and budget by selecting the benefits that most appeal. All items are competitively priced
and listed for your  information, offering true value for money.
Benefits of being a Parkwood Sharks sponsor includes, but is not limited to:
-Your business name will be announced over the PA system at the ground during the day of home games.
-Free entry to all home games and two tickets to the "Sponsors Club" game day to be held on a home game through the season.  The game day function will be a great opportunity to network with local business owners and generate new business from within the club.
 Please contact sponsorshipships@parkwoodsharks.com for details on our sponsorship packages and we look forward to working with you for a long term partnership