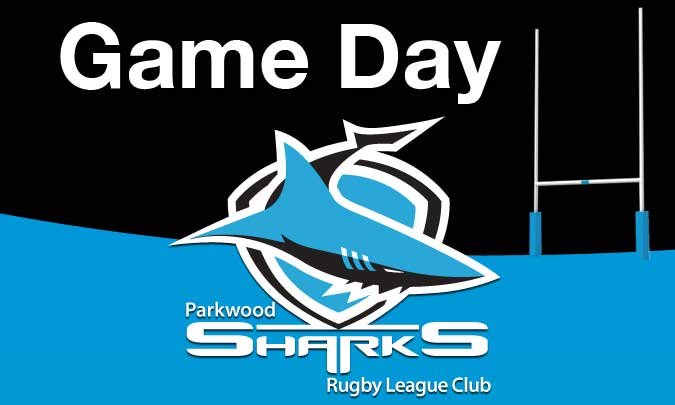 Rugby League Gold Coast (RLGC) compile and issue the draw for each round of games.
Coaches will be advised of this information as soon as it is available from RLGC and it will be shared on the Parkwood Sharks Facebook page.
All teams must be signed on prior to the commencement of games by team managers with any changes made to players and/or jersey numbers. 
International teams- U14's and above (both home and visiting teams) must have their names and jersey numbers checked by a Parkwood Sharks club official.
INCLEMENT WEATHER

The grounds are owned by Gold Coast City Council and they operate a website to advise of any ground closures at http://www.goldcoast.qld.gov.au/mobile/thegoldcoast/sports-field-closures-26888.html
Parkwood Sharks grounds are listed under Musgrave Sports Park.
The council update the above website daily at 8.30am and 2pm.
In the event of field closures, or game cancellations, coaches will be advised to then notify their team, in addition to the information being posted on the Parkwood Sharks Facebook page.